GENERAL INFORMATION
- Most prices are fixed, though you are welcome to try and bargain.
- I accept payment through meet-up/postage. No transfers as I prefer cash.
- Meet-ups preferably at Eunos/Kembangan/Bedok, $1 travel charge applied to other locations. Open to negotiation (e.g. I might be travelling to town so I can pass you your stuff on the way).
- I will check my mail (all.registered@gmail.com) and PM inbox daily, so please stay in touch regularly. Dead buyers will endure wrath.
- Items reserved for at most 5 days. Please confirm within this period.
[Gundam SEED Destiny] White ZAFT Uniform
PM me for exact measurements.
This costume will fit a
M-L sized lady
and
M sized man
.
Price: $60
Black PVC Boots
(meant to go with costume)
Not in the best condition due to the decolouration of the PVC and some scratches but it is overall fine. The decolouration can be fixed by painting it over/ polish if I'm not wrong.
Heel height: 7cm
Can fit Sizes 7-8.
Price: $20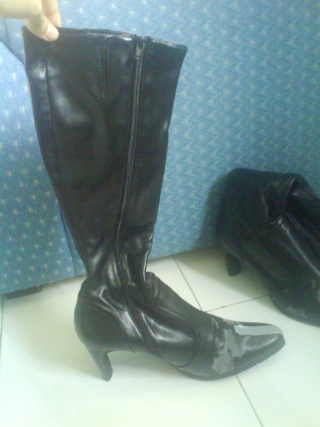 [Prince of Tennis] Niou Masaharu (Special Christmas Bromide Ver.)
Includes top hat, red pants, bowtie & white collared shirt. For individual items, request for price. Basically, will fit a
S-M lady
.
Measurements (in cm)
Height 155
Bust 81
Waist 74
Hip 87
Shoulder to wrist 53
Waist to ankle 83
Shoulder width 42
Neck circumference 28.5
Arm circumference 25
Price: $35
[Rurouni Kenshin] Makimachi Misao
Includes yukata top, purple sash & shorts. Will fit an
S-M sized lady
.
Price: $10