Plain school uniform available for sale.. Can be used for cosplay or dressing up as a random schoolgirl..:
Set includes: White short sleeve blouse, red ribbon, short black skirt
(Flat measurements below)
Selling for : $ 50 (as a set)
Dark beige (w/ black buttons) jacket. (Note: bottom two buttons has fell out and gone missing but two spare button are included. Just not sewn on.)
Selling for : $ 15
All in good conditions... Used quite a few times already...
Reply to this post for any enqueries... Or to buy..
=====================================================
Flat Measurements
Set :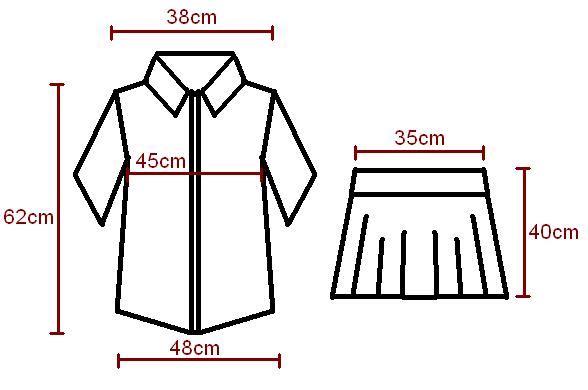 Jacket: